Filter by Category
HSE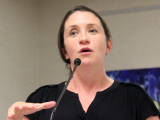 PUBLIC SPEAKING MADE SIMPLE
with Em Hancheck
Take a deep breath and relax! Participants will learn about speaking styles, preparation, and trouble shooting, as they create and then give a short talk of their own. Two 1 hour sessions.
Online Registration Unavailable
CNA CERTIFIED MEDICAL TECHNICIAN
with Diane Price
State Approved Certified Medical Technician Program is a 120 hour course preparing CNAs working in nursing homes to administer medications under the supervision of an RN. (PREREQUISITE: current CNA license +2080 hours as a CNA. Call the Adult Ed Office at 778-3460 for an application and detailed registration requirements. 
Assessments required.